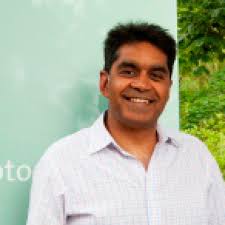 Dr Sanjay Gupta
Dr Sanjay Gupta
Consultant Anaesthetist
Sanjay Gupta has worked as a consultant at Spire Southampton and Southampton General Hospital since 2006, graduating from Kings College London Medical School in 1993. Accredited in both Anaesthesia and Intensive Care Medicine, he is able to provide anaesthesia for most operations and any ongoing post-operative critical care requirements. He also works regularly in intensive care to look after both post-surgical and medical patients in both Southampton General Hospital and Southampton Spire.
His main sub-specialties include major Oncological Surgery, particularly Hepato-Biliary (including liver, pancreas and gallbladder) and Colo-Rectal Surgery. He is lead anaesthetist for Delcath Chemosaturation PHP for liver-directed therapy at Southampton and has led in establishing an Enhanced Sedation service both in the NHS and private hospitals. These allow patients to undergo unpleasant procedures (such as endoscopy, interventional radiology and ERCP) with deeper but very short acting sedation.
Sanjay enjoys teaching medical students during his NHS work at University Hospital Southampton in both formal settings and in the context of direct patient care. He is an accredited training proctor with Delcath Chemosaturation, teaching the procedure to centres world-wide and is a clinical advisor to the company helping to ever improve its safety and patient experience.