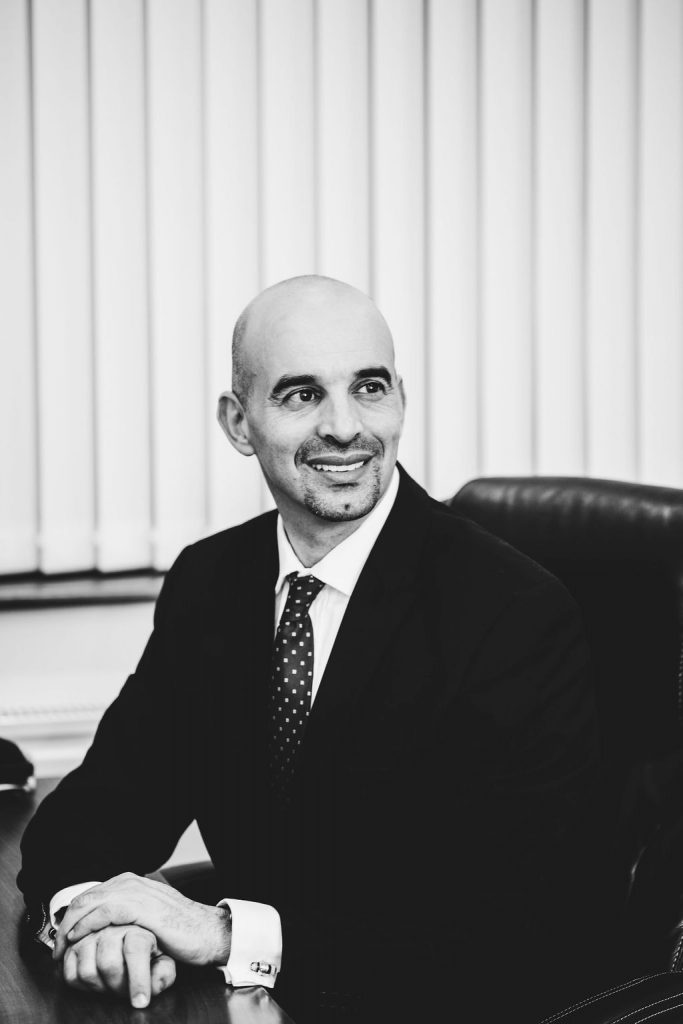 Professor Mohammad Abu-Hilal
Prof. Mohammad Abu Hilal is Professor of Hepatobiliary Pancreatic and minimally Invasive surgery at  University Hospitals Southampton Foundation Trust.
Prof  Abu Hilal trained as a general surgeon before gaining further specialisation in liver surgery, pancreatic surgery and biliary surgery.
He has a special interest in Laparoscopic (keyhole) Surgery and led the development of keyhole surgery for the liver and pancreas in the UK. In the last 12 years He has accumulated one of the largest international experiences in this surgical field.
Personal philosophy
"Hepatobiliary pancreatic (HPB) surgery is a complex surgical sub speciality and only a few centres in the UK can provide such a specialist service. I believe that every case should be carefully evaluated on its own merits. In complex cases, the correct management plan should be decided after consultation between the consultant and a team of clinicians from a variety of fields, including, Radiology, Oncology, Histopathology, Surgery and Gastroenterology working together as a multi-disciplinary team (MDT). This approach is essential to ensure a careful evaluation of the case and a correct diagnosis and management plan."
Prof Abu Hilal has developed and published a number of laparoscopic surgical techniques and has offered training and proctoring to more than 350 surgeons from all over the world. 90% of his surgical practice is laparoscopic, from the simple procedures, such as laparoscopic hernia repair and gallbladder removal to the most complex pancreatic and liver resections (including Laparoscopic Whipple's resections and Hemi-hepatectomies). He is very proud of this, having witnessed the great advantages the Laparoscopic approach offers to patients, when compared to the traditional open surgery including; shorter hospital stay, earlier functional recovery, and lower complication rates.
For more info about Professor Abu Hilals qualifications and results, please visit his personal website (www.Allps.co.uk)
Scope of practice
General Surgery
Hernia repair ( inguinal, ventral, umbilical, incisional, femoral ..etc)
Minor surgery to remove small lumps and bumps such as cysts, lipomas
Laparoscopic (keyhole) removal of the spleen
Abdominal Emergencies
Appendicitis
Bowel obstruction
Perforated bowel
The operative treatment of bleeding ulcers
Biliary Surgery
Laparoscopic cholecystectomy (keyhole gallbladder surgery)
Bile duct exploration for gallstones
Laparoscopic (keyhole) bile duct resection and reconstruction
Open Bile duct repair / reconstruction
Resection of gallbladder tumours
Pancreatitis
Management and investigation of different types of acute and chronic pancreatitis,
Investigations and Management of autoimmune pancreatitis
Pancreatic Surgery
Resection of pancreatic tumours
Laparoscopic (keyhole) pancreatic resection
Laparoscopic bypass operations for obstructing pancreatic tumours
Open bypass operations for obstructing pancreatic tumours
Surgery for the complications of acute and chronic pancreatitis ( necrososectomy, drainage of pancreatic abscess, cysto-gastrostomies, cysto-jejuostomies)
Liver Surgery
Liver resection for benign and malignant tumours
Laparoscopic (keyhole) liver resection
Surgery for liver cysts
Multivisceral Resections
Extended multi-organ resection for some advanced tumours involving the pancreas and surrounding organs.